Meesters in digitaal ontwerp.
Maak kennis met ons team. Een groep gelijkgezinde experten met eenzelfde doel: positieve digitale ervaringen creëren voor mensen. We doen dit door onze passie en expertise te combineren met een set communicatieve skills en door nauw samen te werken met klanten en collega's.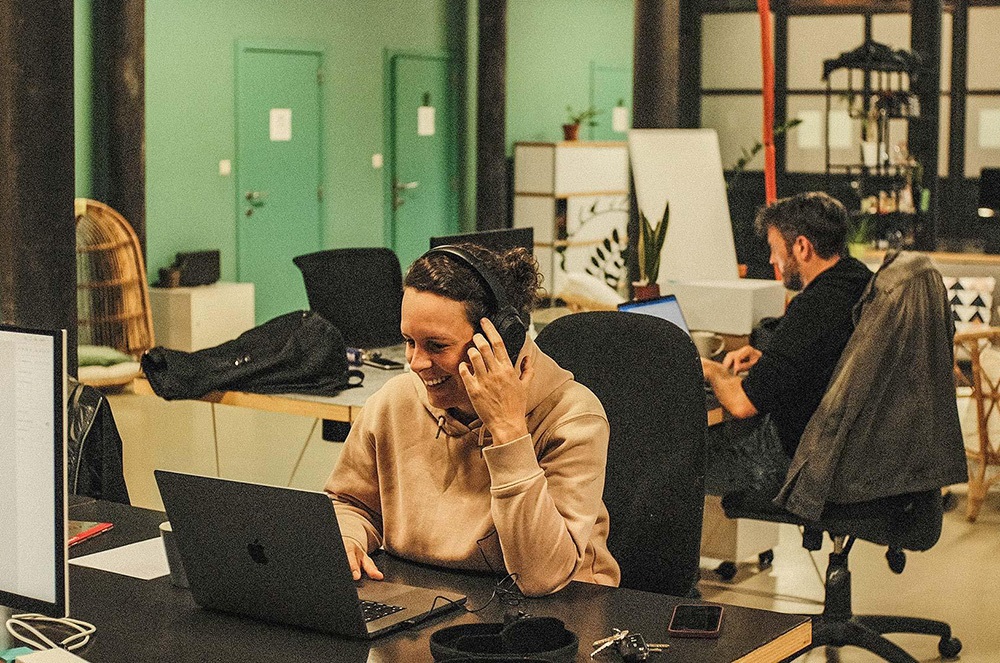 Focus en expertise
Het draait allemaal om mensen.
Monkeyshot is een team met een gedeelde passie en expertise. Alles wat we doen staat in het teken van wat mensen digitaal beleven en hoe we dat zo positief mogelijk kunnen maken. Beperkingen zijn voor ons een extra stimulans om dat doel te bereiken. Ons team bestaat uit een mix van ervaren medewerkers en jonge professionals. Op die manier houden we de vinger aan de pols in het digitale landschap én kunnen we bouwen op jarenlange ervaring en kennis.
Gelijkgestemde zielen
Samen werkt.
Samen kunnen we meer dan alleen. Dat betekent: overleggen, zo veel mogelijk kennis delen en regelmatig samen iets interessant of plezant doen. Onze klanten kennen ons als gedreven positivo's die open en correct communiceren.
Onze thuisbasis
House of Innovation.
​​Monkeyshotters werken van thuis uit of op locatie bij een klant. Daarnaast zijn we helemaal in ons element samen op onze eigen stek: House of Innovation.
​​In dit oud pakhuis in Antwerpen genieten we van de kruisbestuiving met de digitale en creatieve bedrijven waar we de ruimte mee delen. Een gezellige lunch, een pingpongsessie om het energiepeil terug op te drijven of even sparren in de living, het kan allemaal. Door de centrale ligging is het een ideale uitvalsbasis voor onze teamactiviteiten.
Hiervan worden wij blij.
Bouwen aan een wereld op mensenmaat.
Samen gaan we op zoek naar de juiste digitale oplossing voor een probleem of uitdaging.

Een kwalitatieve uitwerking van je digitale toepassing, website of applicatie. 
Aan de hand van kwalitatief en kwantitatief onderzoek maken we de impact van digitale producten inzichtelijk.
Iets voor jou?
Word zelf Monkeyshotter.
Heb jij ook een passie voor mensen en wil je impact hebben op hun ervaring? Dan hoor je thuis bij Monkeyshot! Bekijk de openstaande vacatures of doe een vrije sollicitatie, we leren je graag kennen.